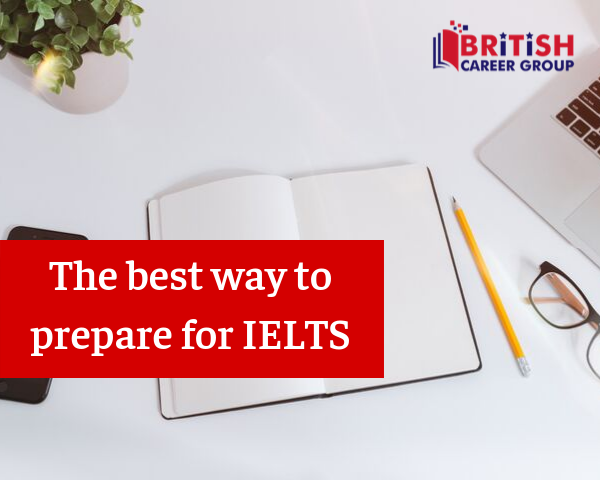 Most of the students require a good score in the exam of IELTS, which stands for "International English Language Testing System". This particular exam includes four different sections of reading, writing, listening and speaking. We explain here the step by step best methods to prepare and achieve the desired bands.
Before starting preparation for IELTS, one need to understand the structure of the bands scores. As mentioned above, it is conducted in four different modules. Marking of each module is given from 1 to 9 bands. And the overall score of the exam is calculated as an average of all four modules. For example, to achieve 7.5 bands overall one's average should be 7.5 bands. They can be 6 in writing, 8 in reading, 7.5 in speaking and 8.5 in listening or any other combination leading to an average of 7.5 bands.
Institutes have acceptance merits of their own. They also set a minimum in each module, where one's score in any module should not go below that threshold. If the minimum is 6 then every module should have at least 6 bands and not below that, otherwise, you will not be accepted. If you have chosen your dream university then start by inquiring the minimum requirements of it. So the first step will be to set the goal for IELTS bands.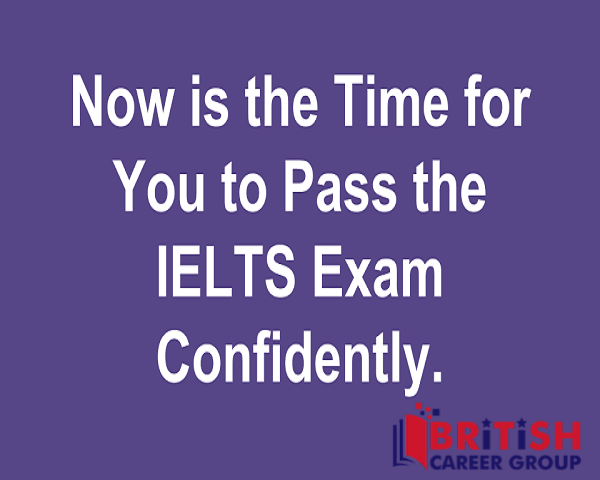 Below is the step by step plan to prepare for the IELTS test: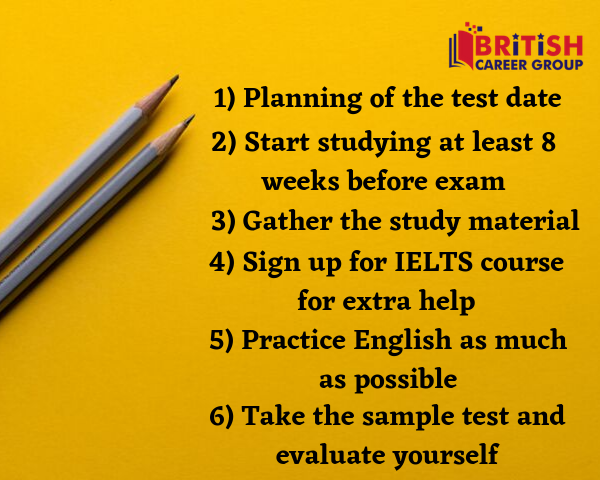 1) Planning of the test date:
It is advised to book a test date as you plan your journey to study abroad. IELTS exam date can make you wait for in the period of university intake. So to avoid waiting, book a late date in advance as you start preparing for the exam.
Only after the result of IELTS, you can apply for the course in the university which can take up to a month or more to complete the procedure. Then comes the visa process which again will take one and half month or more. Based on that procedure, calculate the time of intake to estimate the exam booking date.
2) Start studying at least 8 weeks before the exam:
8 weeks is the minimum time for preparation. Based on your skill level you might choose longer span. At this point, you need a solid plan of how you are going to study and determine your exam goals. Having enough time gives proper period to work on it and make sure that you don't have to retake the exam. Create a study plan which you can follow and get the result you desire. Get help from a professional or experienced person if you need it.
3) Gather the study material:
There are many books on IELTS exam and study material from British council itself. You can also borrow it from your friend who has already taken the exam. You can check at the local library or purchase from your nearby bookstore. If you are going to the coaching class they might already provide, in case they don't, ask for the study material.
Those books and guides will help you learn for IELTS the proper way. Now, you are well familiar with structure of the exam. It has modules where you need to prepare in a particular method to get desired bands.
4) Sign up for IELTS course for extra help:
The best way to study for IELTS is to get help from professionals. Search for coaching institute in your area, nowadays you will find plenty of them anywhere. In case you are a working person or full-time student and can't spare out a specific time of the day, then you can opt for Online classes of British Career Group. You can learn anytime just from the corner of your home. We also have physical classrooms at Mohali. You can try our Free demo class today.
When you join the IELTS institute, they provide you proper guidance and evaluate based on your effort. Also, you get a personal study plan and free study material. Weak students in English should join the classes. Because retaking the exam in case you fail to get the required results, costs more than a classes fee.
5) Practice English as much as possible:
As it is the test of the English language, you must get a stronghold on it. When you are preparing for the IELTS exam, try to do involve English in your day to day life for maximum practice. Speak, read, listen and even think in English.
Speaking module is of 10 to 15 minutes and you will constantly have to interact with the examiner. If you think before speaking then you will miss the natural flow and it will be noticed. Speaking should come obvious to you and that require lots of practice.
The listening module is of 30 minutes and you will be hearing American accent all the time. If you are not habituated to this, it can cost you, bands. Listen to English songs and watch Hollywood movies as much as you can. Use subtitles if you are not usual for this. It will improve your overall English.
To improve reading speed start reading English newspaper and Magazines. Reading test is of 60 minutes and includes some general regular topics. The reading practice of daily will improve your reading as well as bands in IELTS.
Practice writing essays and stories to improve your writing. It will help you strengthen grammar and sentence structure.
6) Take the sample test and evaluate yourself:
There is always a scope of improvement and one has to find it by testing oneself out. You will find a lot of sample test which are exactly the same as IELTS modules and you have to finish it in a certain period of time. This will help you find your level of English. Results will show your weak points so that you can improve over it.
We at British Career Group, have developed test papers to accurately measure the level of students and then guide them with personalized plan as per their level. Our faculties take the test in our premises under their watch. Based on the result students will set to the customized course to improve the result. Preparing in advance and following proper method like above, will ensure success in your voyage of IELTS.