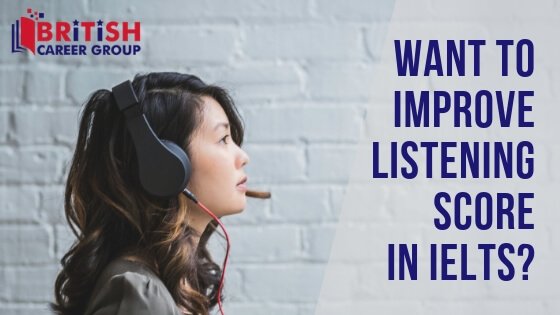 According to IELTS org, only 20% of students from India got 7+ band in listening in 2018.
The IELTS is the stepping stone for migration to the English speaking countries of UK, Australia, Canada, and New Zealand. It is the gateway to a lot of hope and aspirations to several students and their families.
Needless to say, care has to be taken while preparing for the test. Else, it will be just sighs and regrets and that feeling of "I put in so much effort but still …."
British Career Group achieved 100% result with 7+ bands in listening test in 2018 and still working together to increase this ratio upto 100% for all students in India.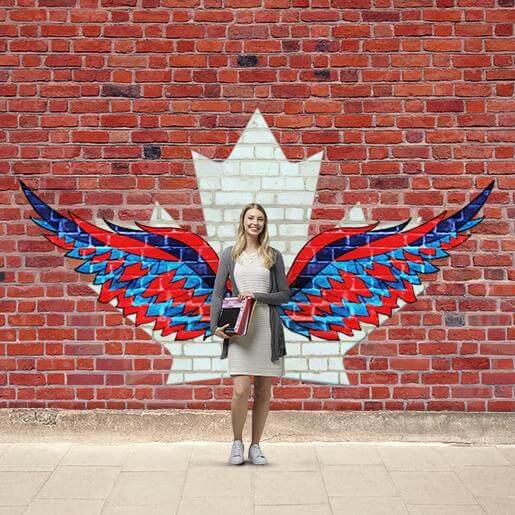 So British Career Group presents some tips to improve listening score on IELTS includes,
Listen just once and perfect it
Another interesting term for it would be – You listen only once. In that single round, maximum should be retained and the limitations need to be eliminated at all cost.
The smallest impediment has to be weeded out at the earliest and the advantages have to be fine-tuned.
If there is an ability to understand something fast then go deep into it.
At the same time learn to be adept with various forms of listening situations like conversations, speeches, banter or even rebukes.
But the cardinal principal needs to centre on listening once like every practice is a live test.
You need to know: Strategies To Score Band 7+ In IELTS
Reduce unnecessary practice
It is a wrong notion that repeated practice tests make the listening ability sharp and pointed. This will only clutter the absorption power and make things muddier.
It is something like trying to cram things down the brain when it is not possible to do so.
Of course, it is true that "practice makes perfect" but that depends on the scenario and the objective. To take an analogy, a dish might be done to perfection after repeated attempts but a boxer cannot reach perfection just by reputedly getting into the rings and throwing punches around again and again.  He/She has to learn the techniques first.
You may get interested in: Tips to improve writing score in IELTS
Learn from the heart
It is always best to listen to that which is liked and most exciting. This is easy to learn and there comes an inherent keenness to learn. The subject can be anything under the sun. It can be the lifestyles of the rich and famous or wars in South America in the early 19th century but whatever go for it. Make that topic as the base and try to learn everything through it.
Put it in various forms like a conversational, monologue or as discussion and upgrade the listening skills through that.
Call now for FREE Demo:9988922775
Do Micro Listening
Native English listening proficiency is attained not just through the normal reading of British or Australian books, journals, and newspapers but also by following conversations closely that too in a micro manner.
There will be casual follow through statements which when listened to on a regular basis, will give an understanding of native language.
You may get interested in: Tips to Improve Reading Score in IELTS
Keeping these few essential tips to improve listening scores in IELTS will prove to be immensely beneficial for you.
If you wish to get a Free Demo class on listening module in IELTS then reach us out by filling up this contact form.